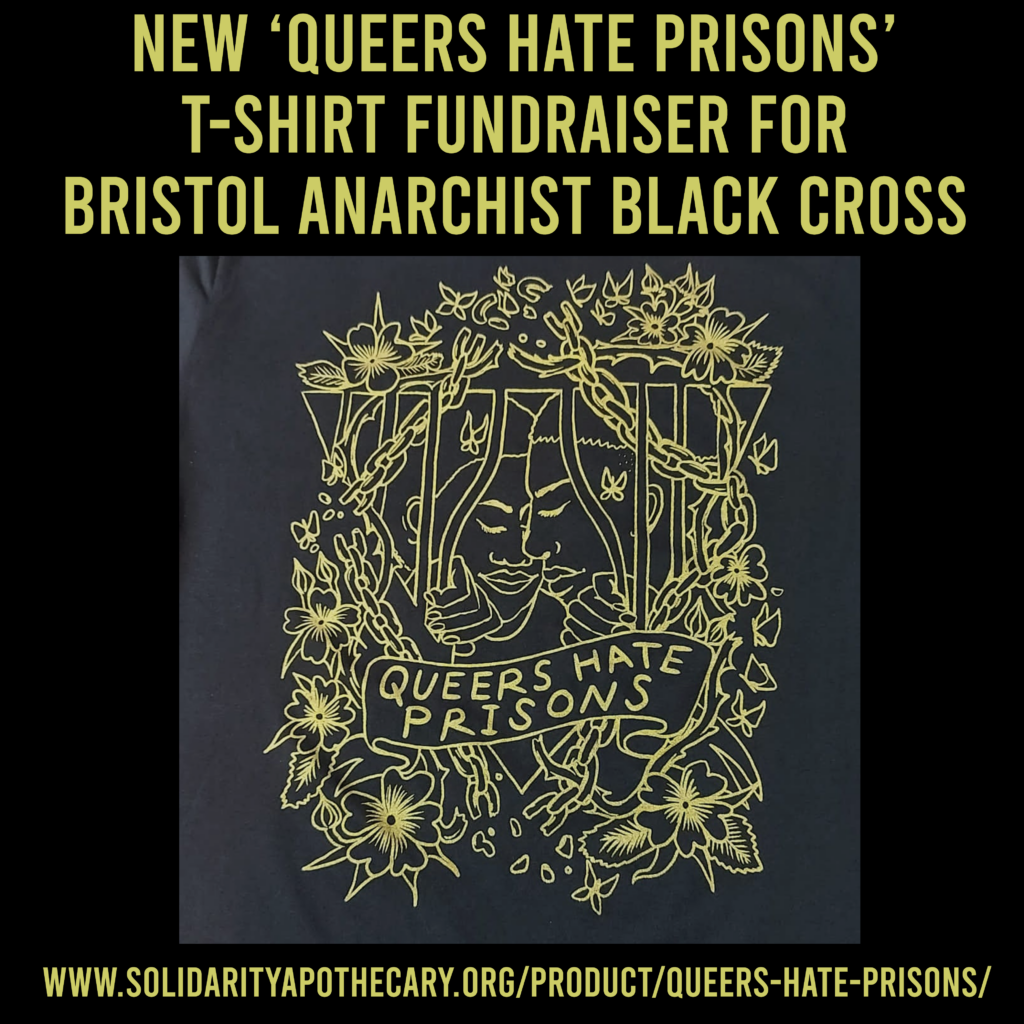 New beautiful t-shirts are available with a stunning illustration saying "Queers Hate Prisons".
100% of profits will go to Bristol Anarchist Black Cross. Bristol ABC is a grassroots group dedicated to supporting prisoners, including the Kill The Bill prisoners, financially, practically and politically throughout their sentences.
Design drawn by Carrot @carr000t. The t-shirt is 100% organic and sweatshop free. T-shirts were screenprinted by the awesome ethical printers Carry on screening.
Order yours here: https://solidarityapothecary.org/product/queers-hate-prisons/
Only 10-20 of each size available!