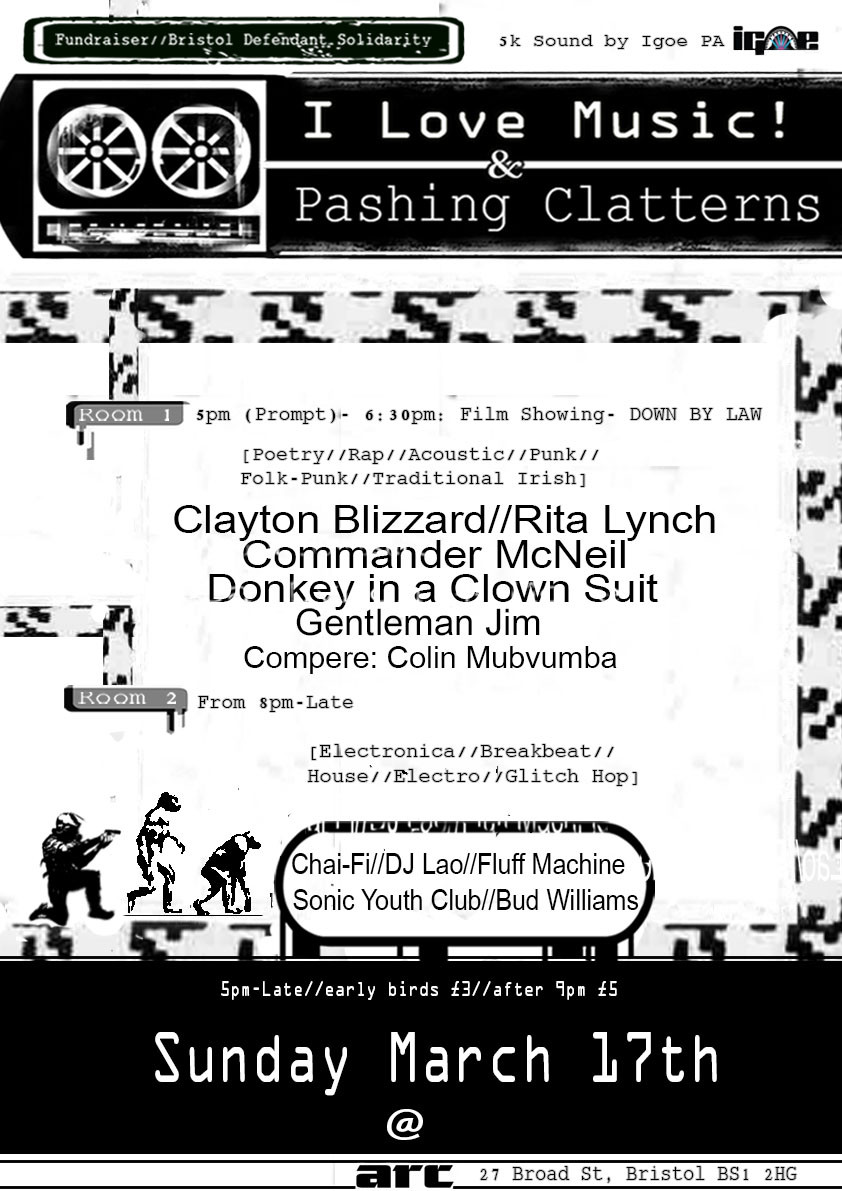 FUNDRAISER FOR BRISTOL DEFENDANT SOLIDARITY
We have two rooms on Sunday 17th march at the ARC bar. Its St Patricks night so its not going to be your usual Sunday!
ROOM 1 and bar – Acoustic from 6.30pm Rita Lynch and Clayton Blizzard set the pace with their talents. Rita is an iconic figure in the Bristol music scene with her high energy punk style. Clayton is a radical poet and guitarist. Commander McNeil has some brilliant and amusing songs. Donkey in a clown suit are a small band with folk influence and unspecified alien landings!!!
The evening starts at 5pm with a comedy film 'Down By law' directed by the enigmatic Jim Jarmusch. Its a story of three different characters who end up sharing a prison cell.
ROOM 2 From 8pm Electronica/ Beats/Breaks …………….
ONLY £3 before 9pm £4/5 after