A fundraiser for anarchist prisoner Eric King took place in Bristol last night. Over £150 was raised through a vegan dinner, raffle and donated sweets and cider! Thank you so much for everyone's support. Read more about Eric's case here.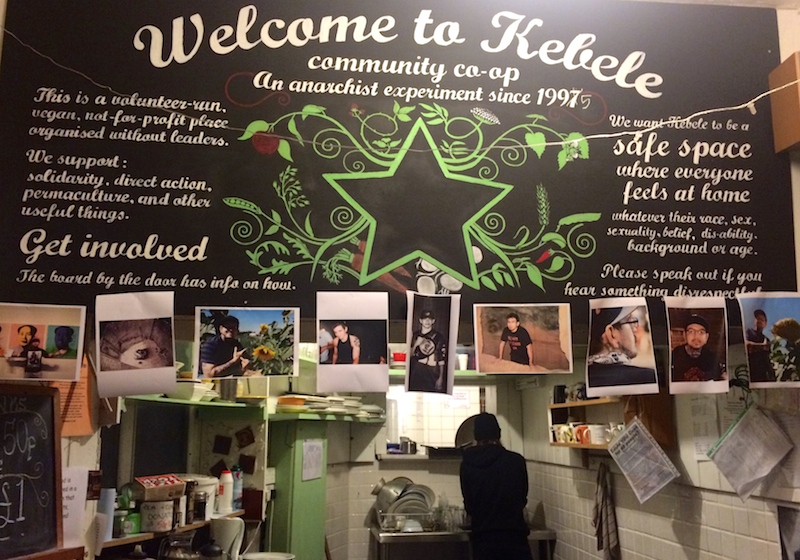 There was a full stall of anti-prison literature, as well as more information about Eric's case including some of his moving poems. People wrote cards and took the solidarity picture below.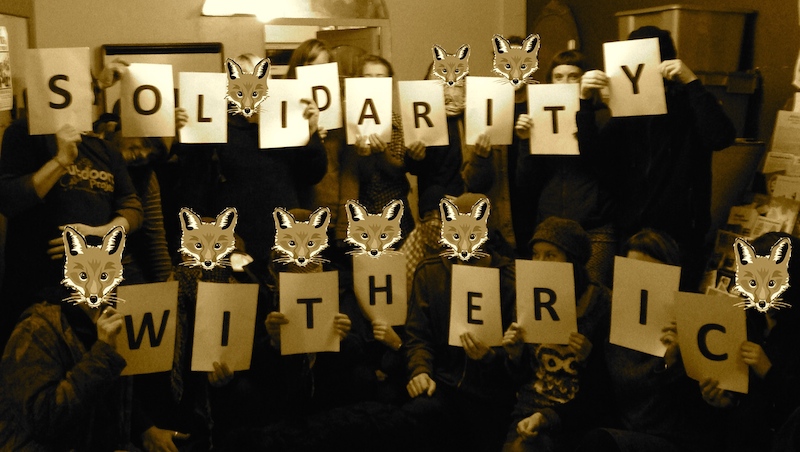 A message to Eric: You are in our hearts. Solidarity from the west country! We will keep fighting until these prisons are destroyed and until all are free. Thank you for your inspiration and courage. We won't abandon you.
To get involved in Bristol ABC – like cooking, helping out at events like this – please email bristol_abc@riseup.net