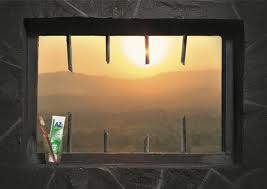 The following is an article by ex-prisoner, prison campaigner and journalist Charles Hanson:
John Massey one of the longest serving life sentence prisoners in the UK (sentenced 1976) and now aged 64 has been charged with assaulting prison staff at HMP Belmarsh.
During the morning of the 5 February 2013, John was called in from the exercise yard at Belmarsh Prison to undergo a cell and body search. During the cell search procedure and following an exchange of words between John and prison staff, nine prison officers including a dog handler, set upon John and seriously assaulted him. He sustained cuts and bruises and has been seen by medical staff. He was later seen by his solicitor who had booked a legal visit for that very
afternoon.
The injuries and details were noted by that solicitor and legal proceedings against those prison officers are underway.
John aged 64 and virtually a pensioner has now been charged with assaulting prison officers which is always a normal ploy for prison staff to defend themselves against any accusations of brutality.
A 64 year old slim diminutive man taking on 9 prison officers? Even for John this would have been highly ambitious and indeed lunacy and he is not an unintelligent man.
Those taking part in this assault were members of the dedicated Drug Search Team (DST) and efforts are now being made to identify them by name.
Such activity by prison officers is nothing new and what is needed is more prosecutions as happened in 2001 when twenty seven prison officers from Wormwood Scrubs were accused of beating prisons. Six of them were found guilty and were themselves jailed and several others were sacked.
John's case will be familiar to many as the prisoner who escaped from Pentonville Prison in September 2012 by scaling the prison wall.
He had been recalled to prison for failing to comply with a condition of his life
licence. Had he offended? No! Had he raised any concerns as to his risk to the public? No! Had he left the country? No!
What John had done was to challenge the decision of the Prison and Probation Service to be allowed to visit a dying relative including a previous occasion when another relative who was terminally ill and the Probation Service had refused him an overnight stay away from the probation hostel in which he was ordered to reside. He did no more than what many other people would have done. He took leave of the hostel and later surrendered to the police following the death of his sister.
On a previous occasion he had simply walked out of HMP Ford to visit his dying father after being refused a visit to him in hospital.
Following his escape from Pentonville and his subsequent recapture, he was detained at Belmarsh and it was whilst there that his mother died. Again, the prison authorities refused to allow him to visit her during her final moments.
He was later transferred to high security HMP Frankland. A high security prison for a prisoner who had been considered low risk to have been in 2 open prisons?
John had been released on life licence from HMP Sudbury in 2007 and had always complied with the terms and conditions of his life licence but no allowances, consideration or flexibility have been afforded him in his grieving moments.
The state wanted its pound of flesh. John is now back in Belmarsh to await trial on prison escape charges which can carry a maximum of 10 years imprisonment and I sat in Blackfriar's Crown Court on Thursday 14 February as he was led into the dock.
A slim man who appeared to look vulnerable and frail, he was surround by no less than 3 prison officers which included one who towered over John and was sat directly behind him. And all this for a 64 year old and almost a pensioner who did no more than wanting to be able to spend the final moments in the lives of three terminally ill relatives, his mother, his father and his sister.
Release John now and allow him to live out his final years in the peace. Stop the
intimidation and brutality.
It really is disgraceful that the Prison Officer's Association is a member of that
working class body the TUC which exists to protect and promote the interests of working class people everywhere for the POA is no more than a state sanctioned oppressor and bully of working class people the class to which John and his family belong.
John's case has been set down for the 4 April 2013 at Blackfriar's Crown Court and all are welcome to show solidarity for John.
Letters of support should be sent to
John Massey A4468
HMP Belmarsh
Western Way
Thamesmead
London
SE28 0EB
Faxes/Letters/Phone calls of Protest to:
Governor: Phil Wragg
HMP Belmarsh
Western Way
Thamesmead
London
SE28 0EB
Tel: 020 8331 4400