On the 1st of February at 18:00–21:00 at
Cafe Connect – 114 St Mark's Rd, Easton. BS5 6JD

Bristol ABC will be serving up tasty burgers and all the trimmings plus spicy potato wedges. There'll also be the chance to learn about the importance of prisoner support and write letters to people on the inside.
£5 suggested donation and all the money goes directly to prisoner support funds. More details on which prisoners this will be coming soon.

facebook event here: https://www.facebook.com/events/306229416448987/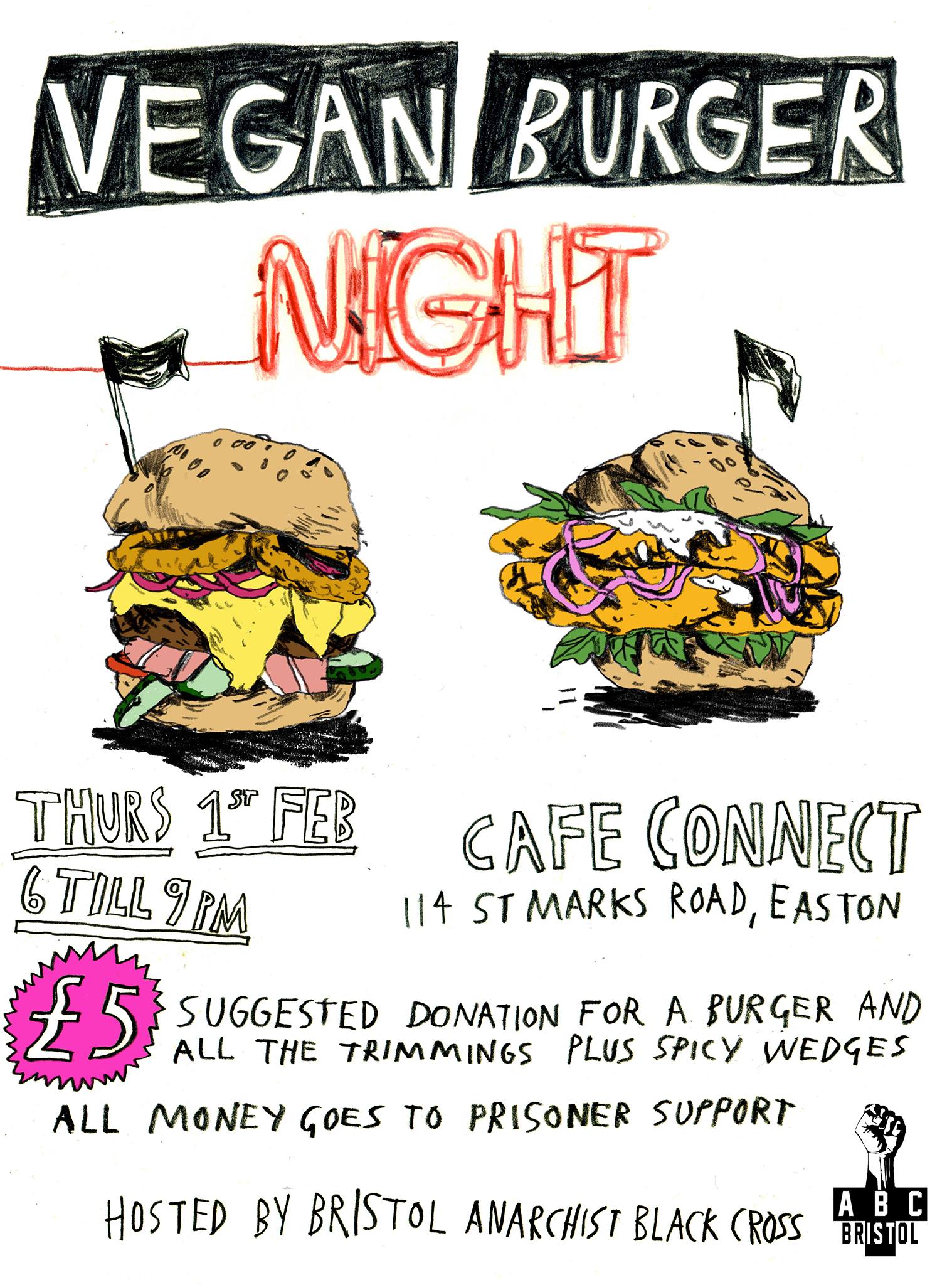 Burger art by Sam Knock the Ham Hock (www.instagram,com/sam.knock)