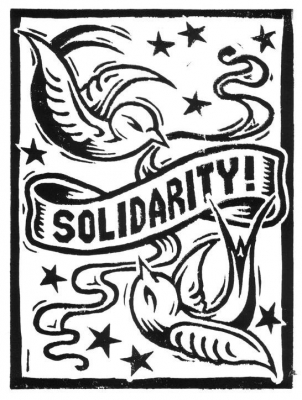 Anarchist activist seriously wounded in a Nazi attack in Kiev of Ukraine
In the evening of 14th of April, social activist V.N. was seriously wounded in Kiev. He was assaulted by 5 Nazis in the area of metro
station Dorozhichi. Young patriots used knives and cutted three times
arteries in the legs of the activist. V.N. also lost teeth and suffered a brain concussion.
If it was not purpose of attackers to murder, at least they attempted to permanently main activist who takes active part to anti-government,
anti-capitalist and animal right actions. V-N. lost much blood, but due to an operation made in time, his life is no more in a danger.
Currently money is needed for covering his medical costs.
Paypal of ABC-Moscow for donations: abc-msk@riseup.net
Please write by e-mail how much you have donated, as same account is
used for multiple campaigns.
Besides paypal, it is possible to use bank transfer or Western Union.
For details, please write to abc-msk@riseup.net
His life is not in danger, but he was wounded pretty bad, groin artery
and femoral vein. 5 attackers hit him with log of wood and stabbed when
he was already swoon so he had no chance to fight back. In fact, his life
was saved by a doctor who suddenly turned up nearby, because they waited
about 30 minutes for ambulance, it's to much to survive with such
injuries.
Today doctors learned, that his jawbone is also broken and a surgery is
needed.
But, thanks all of you, he knows about solidarity from people and it helps
him to stay in good mood:)