Meet this Saturday, 21 March at 3pm, on the corner of Cambridge Rd & Gloucester Rd (A38), Bishopston, Bristol BS7. There'll be an info exchange with local people passing by for an hour, to explain about the EDO decommissioning action last January, followed by a protest outside Bristol prison at 4pm (when visiting hours end) in solidarity with the 2 Bristol EDO Decommissioners on remand.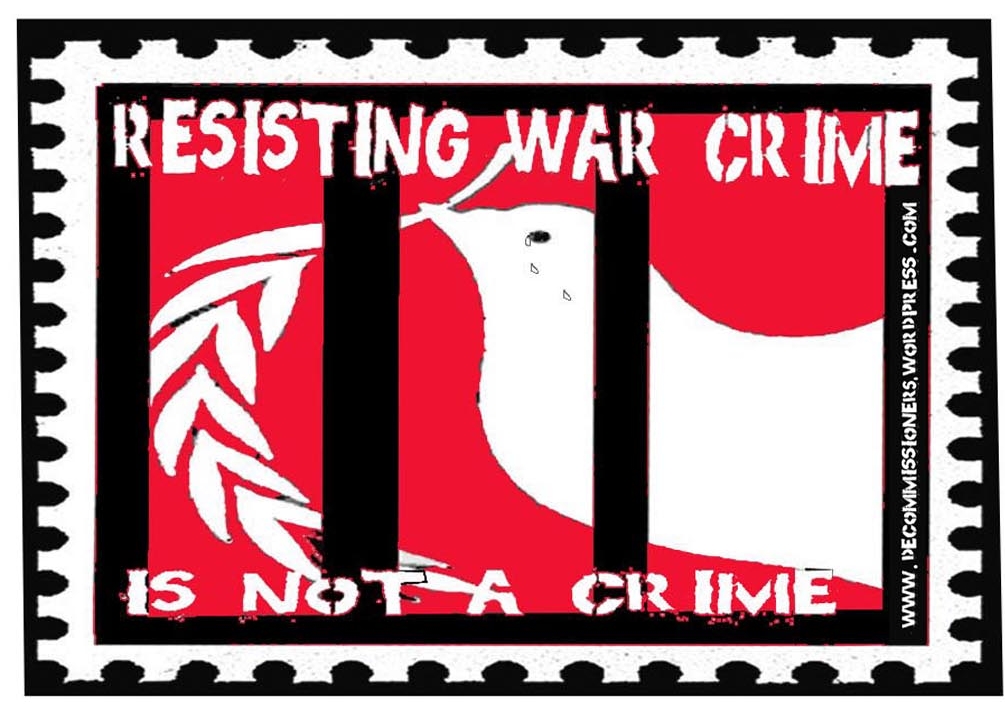 Supporters of the 6 Bristol EDO defendants (and the 3 defendants from Brighton caught up in the case) have called the protest to highlight their action and subsequent prosecution, and to demonstrate solidarity with the 2 remanded prisoners. Both Robert Alford and Elijah (James) Smith have now been locked up, and deprived of their basic freedoms, without a trial for 9 weeks. Robert remains locked up at HMP Lewes near Brighton, whilst James is in HMP Bristol. It seems unlikely they will be allowed out on bail before their next court date on May 8 in Brighton, by which time two 'innocent' men will have already spent 4 months in prison. Both prisons have poor reputations, Bristol for chronic overcrowding, and in the past racism, Brighton is also overcrowded and is renowned for drug abuse.
The protest offers supporters an opportunity to demonstrate their solidarity with the defendants, and with the action they took to prevent greater (war) crimes occuring. Such solidarity gives a boost to prisoners deprived of their freedom, and locked up in their cells for many hours a day. It reminds the authorities we are on their case, and can be combined with other action to put presure on the state to drop these unjust charges – for example contact your MP demanding charges be dropped; do the same with Jack Straw and his team at the Ministry of Justice; keep publicising the case & action in whatever ways you feel comfortable; keep up the pressure on EDO MBM and the other arms manufacturers with your own campaigns and actions. Please also write to the two prisoners when you can.
Supporters of the defendants have asked protestors to come on Saturday with banners, placards, whistle, drums etc, and of course information to hand to local people. Lets make some noise for the prisoners, and make sure they know they are not alone.
Free the EDO 2!
Resisting war crimes is not a crime!
Until all are free!
NOTE: On Sunday 22 March, from 6pm, there is a solidarity dinner for the EDO defendants, followed at 7.30pm by a talk and film with irish anti-miltarist and former prisoner Ciaron O'Reilly. The event takes place at Kebele social centre's regular Sunday cafe. All welcome.