From Bristol Indymedia: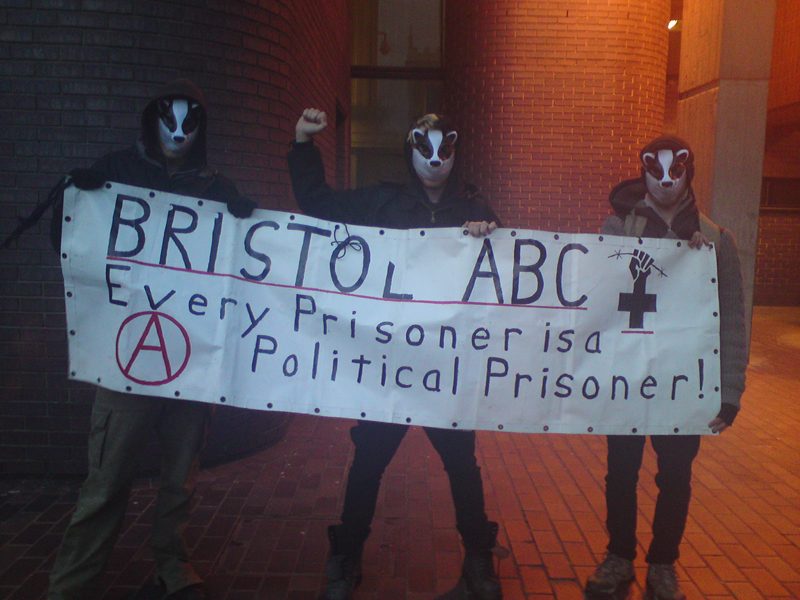 On Tuesday 16th April we visited the offices of The Evening Post in Bristol to wish a happy birthday to our Comrade Huw 'Badger' Norfolk who is currently on the run due to crimes relating to the building. We held a banner which read: "BRISTOL ABC: Every Prisoner Is A Political Prisoner" and wore badger masks to show our solidarity with him.
Happy Birthday Badger! Wherever you are!