via The Guardian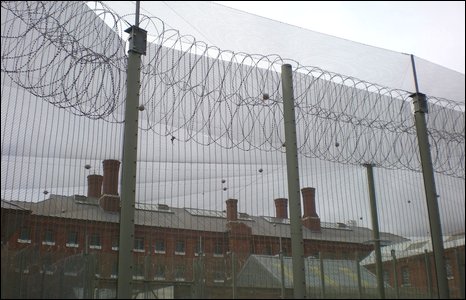 A prison officer was caught punishing an inmate by denying him food during a surprise inspection of a cockroach-infested jail.
Some staff at HMP Bristol, a mostly Victorian-era prison holding around 600 inmates, displayed "delinquent" behaviour such as using "derogatory and abusive" language, a report from Her Majesty's Inspectorate of Prisons (HMIP) said.
The most striking was the "arbitrary punishment" of a prisoner who was locked up all day and prevented from having his full meals by a staff member. The officer was swiftly disciplined by the prison once it heard of the punishment.
Fewer prisoners than at similar prisons said staff treated them with respect, and this was even worse for black and minority ethnic and foreign national prisoners, the inspection found. The number of recorded bullying incidents was more than double that at similar prisons.
According to the report much of the prison was dirty and poorly equipped. It said: "Cells designed for one continued to hold two prisoners and many cells had damaged lockers, damaged and scaled toilets and broken and/or missing windows.
"Prisoners repeatedly complained of an infestation of cockroaches and we saw many cells in which prisoners had used toothpaste and paper as a makeshift sealant for gaps around sanitary units and airbricks to prevent the ingress of cockroaches."
Inmates could not get enough clean clothes or clothes that fitted, adequate bedding or cleaning materials, the inspection found, while significant numbers of prisoners reported it was easy to get drugs in the prison or they had developed a problem while there.
The report found the turnover of prisoners was very high with more than 70% of inmates staying for less than three months. It said the closure of nearby Gloucester prison had made the position worse.
It said that during the working day it was normal to find about half the prison's population locked in their cells. "There was only enough work, training or activity for about two-thirds of the population, but even this was not used efficiently with much unoccupied," the inspectors found.
Of the 577 prisoners held at the time of the inspection in May, 261 had declared some form of disability on arrival. The report said: "We were not confident that all prisoners with a disability had been identified. In our survey, prisoners who identified themselves as having a disability reported more negatively than other prisoners about victimisation and feeling safe."
There were 43 prisoners over the age of 50, the oldest being 87. "There was no formal provision of activities for older prisoners or those with a disability."
At the last inspection in 2010, inspectors noted improvements and described a well-led prison with a "clear sense of direction" but found this progress had not been sustained.
The chief inspector of prisons, Nick Hardwick, said: "A sense of drift had returned to the prison. Some useful work was being done to help manage offending risk and to reintegrate prisoners at the conclusion of their sentences.
"But the experience of prisoners was poor. The priorities we identified included improving the environment, improving staff culture and ensuring prisoners have something useful to do that will equip them for the future."
The Prison Reform Trust director, Juliet Lyon, said: "This report is a serious wake-up call for Bristol prison, struggling to deal with very poor conditions and the drag anchor of unprofessional behaviour and the unacceptable attitudes of some staff."