"For a world beyond mass incarceration and the criminalisation of everyday life"
The t-shirt is 100% organic and sweatshop free. This is a pre-order. All t-shirts will be shipped by the end of July. Please order by 19th July.
Order from: https://solidarityapothecary.org/product/ktbprisonerstee/
T-shirts are sliding scale from £10-£25. Use the code SOLI15 for £15 or SOLI10 for £10.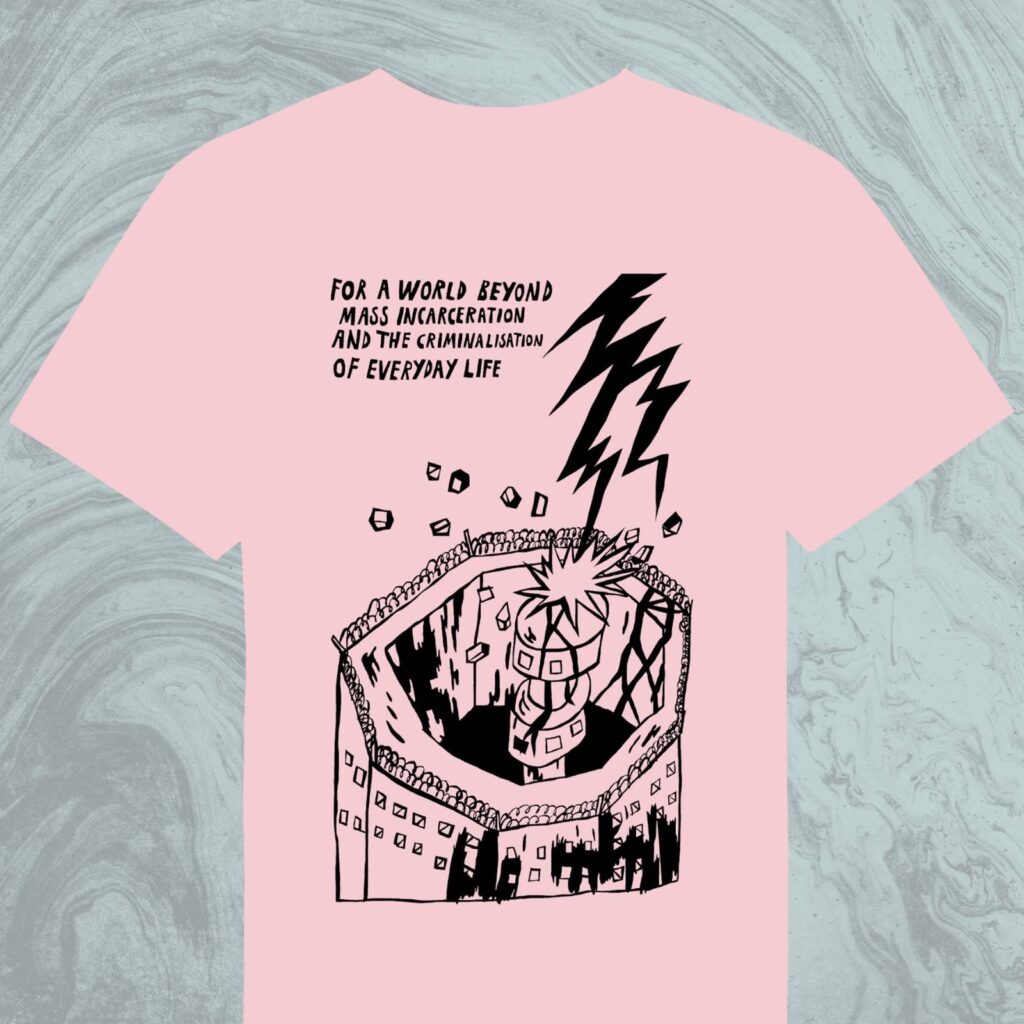 About the Kill The Bill Prisoners
17 people have been sent to prison so far after the Kill the Bill demonstration in Bristol in March 2021. They are serving sentences between 3-14 years.
Police clashed with protesters against the Police, Crime, Sentencing and Courts Bill (policing bill) outside Bristol's Bridewell Police station. The night ended with several police vehicles on fire and demonstrators breaching police lines to break through the windows of the station. The police brutally attacked the demonstrators, hitting them over the heads with batons and the edges of their riot shields.
Throughout the coming months, more and more people will be imprisoned after resisting police violence.
All income from t-shirts will go to Bristol Anarchist Black Cross (ABC) who is dedicated to supporting them financially, practically and politically throughout their sentences. Bristol ABC is in the process of fundraising £60k for KTB Prisoners.
£50 is sent to each prisoner per month for the duration of their sentence. This is for phone credit and essential items in prison. Bristol ABC is also raises funds for books, clothes, CDs, distance learning courses and helping people's friends and families visit them. All of these things make prison survivable and keep people connected to their loved ones.
Communities across the UK face violence at the hands of the police every day, but they only call it violence when we fight back! We need to support those that have fought back and show those in prison that they are never alone and not forgotten.
Support the Kill The Bill Prisoners!
Designed by @s__n__o__x