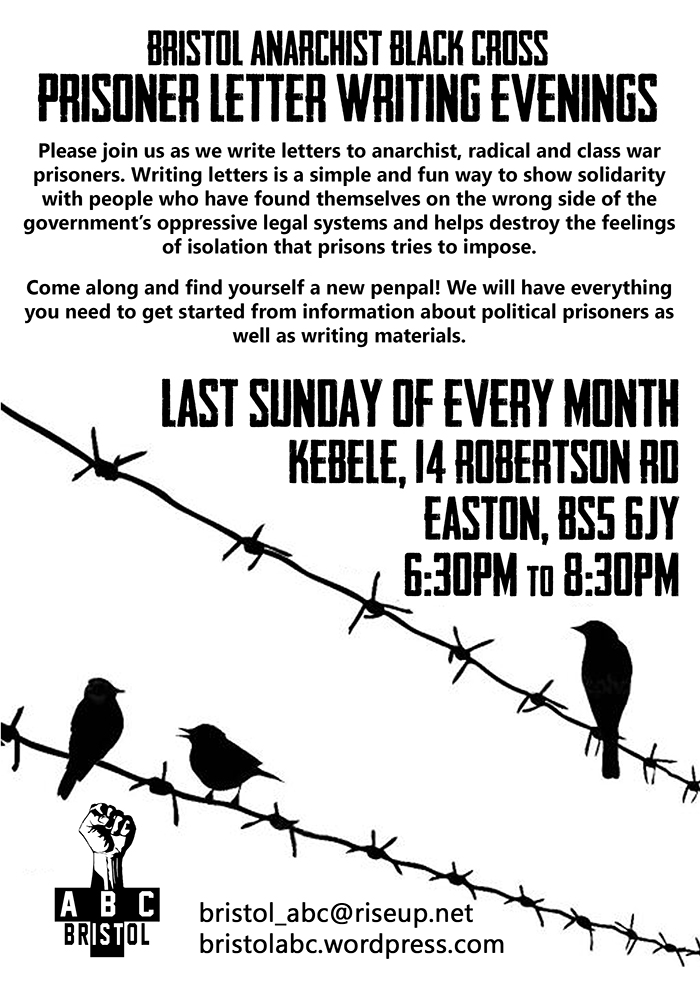 After much discussion we have decided to rearrange our monthly prisoner letter writing evenings from the first Thursday of every month to the last Sunday of every month.
This will be a scaled down version of our previous letter writing evenings. We will no longer be serving food or showing films (though Kebele Cafe will be open from 6:30PM serving delcious donation-based vegan food with the occassional film, see Kebele website for more detail). We hope by doing this that we can create a quiet, peaceful environment in which people can write letters to political prisoners.
We will be starting from 6:30PM until 8:30PM in the Kebele Library. As usual we will have everything you need to start writing to prisoners; including copies of our International Prisoner List, information on writing to prisoners & writing materials. A member of Bristol ABC will be on hand to answer any questions  you might have!
The first of these new evenings will be on Sunday 28th April, we hope to see you there!