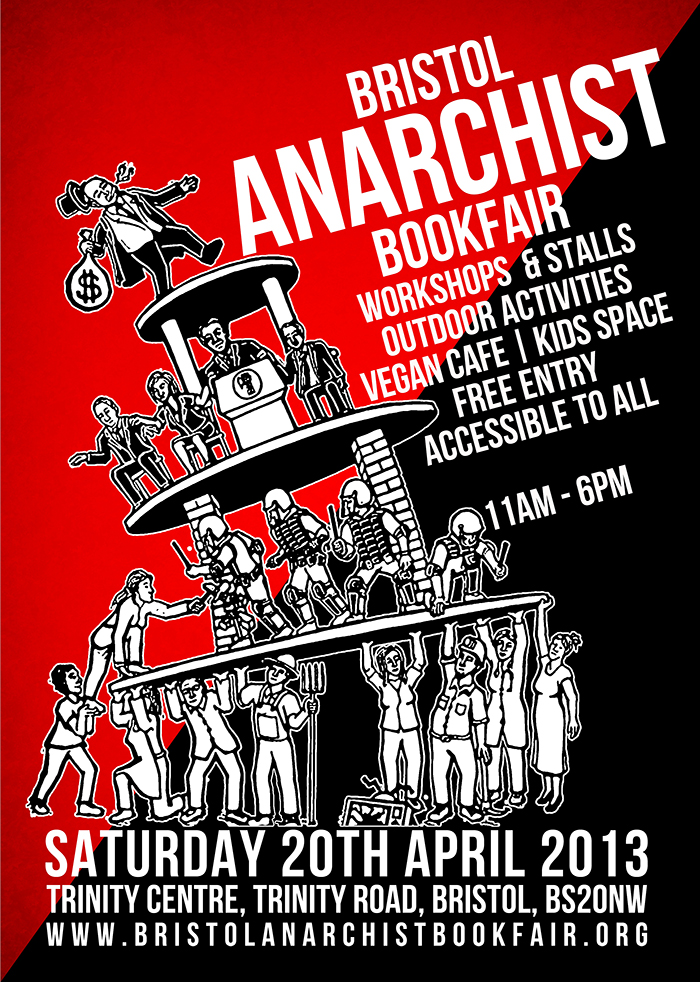 We're less than a month away from Bristol Anarchist Bookfair 2013! This year's event will be taking place on Saturday 20th April at the Trinity Centre, Trinity Road, BS2 0NW from 11AM-6PM.
Bristol ABC and Bristol Defendant Solidarity will both have stalls at this year's Bookfair so be on the look out for us while you're shopping for your Kropotkin or Goldman!
Bristol ABC will also be hosting a workshop at 1PM in the outside Marquee titled "Why Prison Abolition?" so make sure to get down for that.
After the main event there will be a afterparty at The Croft, 117-119 Stokes Croft, BS1 3RW from 8PM-2AM featuring loads of great live bands and DJs! As well as being a chance to wind down after the Bookfair it will be a split fundraiser for Bristol Anarchist Bookfair Collective and Bristol Defendant Solidarity so get your dancing shoes on and help us raise some much needed cash for prisoners and defendants!