Our monthly public letter-writing sesion takes place on Wednesday 13 October, from 7 to 9pm, at 28 Portland Square, St Pauls, Bristol, BS2 8RU (ring the olde bell on the green side door and say you've come for the ABC event).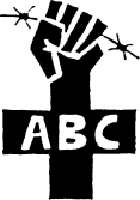 All those with an interest in supporting anarchist, class struggle and other radical prisoners…are very welcome. We will provide paper/cards and enelopes, but welcome donations towards postage.
This month we will be focusing on the dire situation of Jock Palfreeman, currently serving 20 years in a Bulgarian prison. Jock has an appeal against his sentence starting on 21 October, and now is the time to increase pressure on the Bulgarian authorities to demand justice for Jock. See his campaign website and our previous posts on Jock for more info.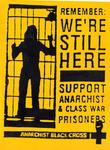 We will of course be encouraging people to write to other prisoners and find out about their situations. We have now updated our monthly list of UK and international prisoners. Feel free to print it off and circulate it amongst your friends, fellow workers and campaign groups. It is availabe here:
As a pdf – Oct 2010 prisoner list
As an open office doc – Oct 2010 prisoner list
Until all are free!