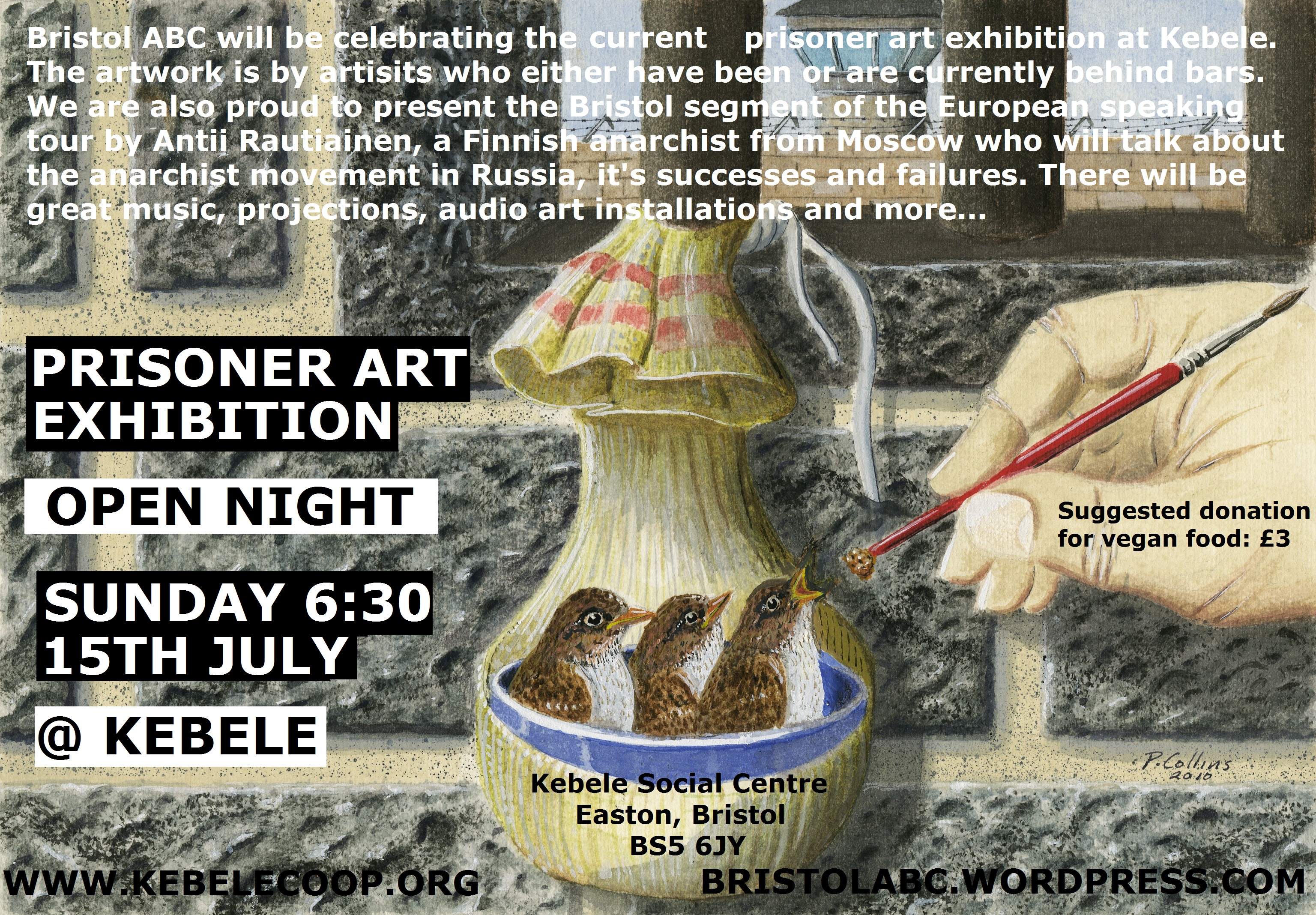 Prisoner Art Exhibition Open Night @ Kebele Social Centre
Sunday 15th July @ 6:30pm
Bristol ABC will be celebrating the current prisoner art exhibition at Kebele this Sunday. The artwork is by artists who either have been or are currently behind bars. We are also proud to present the Bristol segment of the European speaking tour by Antii Rautiainen, a Finnish anarchist from Moscow who will talk about the Russian anarchist movement, it's successes and failures.
There will be great music, projections, audio art installations and more…
Suggested donation for food (to fund Antii's travels and art show): £3
//