The always up for it Kebele Sound Collective, in association with various itinerants & dissidents, crank up the pressure this Friday with a night of truly international (and local) rabble rousing n ranting hip hop. Profits from the gig will go towards supporting defendants in Bristol facing charges from recent street-level acts of resistance.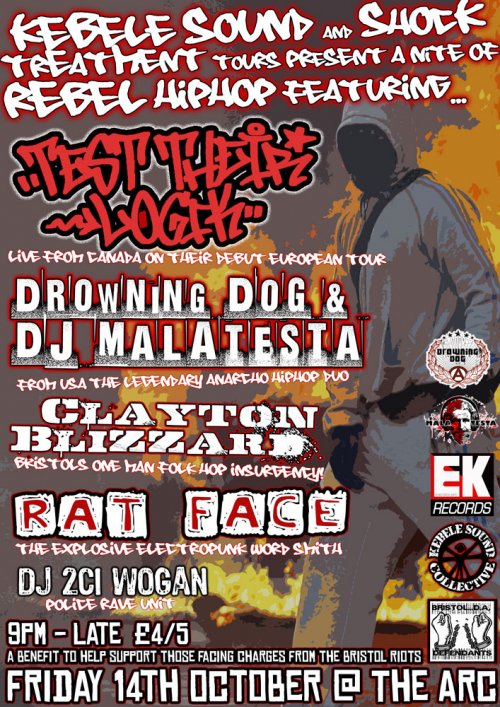 Be there – The Arc Bristol (aka The Lab/the Arc Bar), 27 Broad Street, Bristol BS1
More Info here.
Stay up all night and be there early for Occupy Bristol on Saturday, 12 noon.