Readers with an interest in the struggle against the prison society will be interested in several newly released publications with an international flavour. With an increasing number of people facing court cases and prison sentences at a time of intensifying repression, and resistance, our movements need to stand firm and not be intimidated.
First up are 2 recently published pamphlets from Leeds ABC: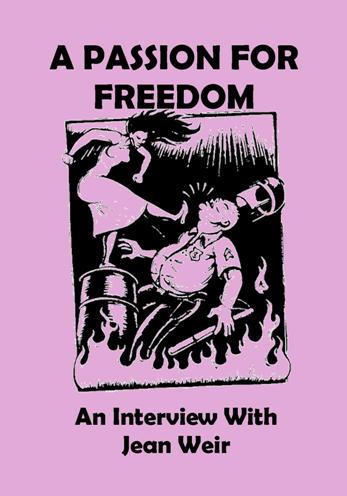 A passion for freedom – an interview with Jean Weir
One of UK anarchism's most colourful characters, Jean Weir has been an international fighter for many decades now. As anyone who has met her will know, Jean is quite capable of talking for hours about her ideas, however she generally avoids giving interviews about herself, in rejection of the cult of the personality. This pamphlet gives an insight into her ideas, beliefs and experiences abroad, including time spent in prison for her actions.
The pamphlet comes in A6 format, and is a reproduction of a rare interview she gave a few years ago. Proceeds from the pamphlet will go to support anarchist prisoners in Greece. You can get the pamphlet direct from Leeds ABC for £2. You can also find the original interview in 325 no.8 large pdf download (page 50-58).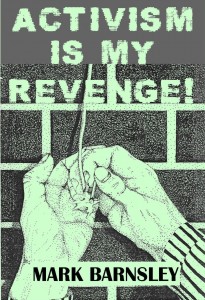 Activism is my revenge
This is the text of a talk given by Mark Barnsley in Amsterdam in 2003, and previously only available on CD. In it Mark talks about his life and about his time in prison, his campaign for freedom, the struggle against repression, prison abolition, prisoner solidarity, and what happens to the cops when the revolution comes!
The 32 page pamphlet features an introduction by Henk Zwart of Amsterdam Anarchist Group, a foreword from Leeds ABC, and a further introduction by Mark Barnsley.
Building on the existing range of pamphlets from Leeds ABC, 'Activism is my revenge' is a further contribution to the struggle against prisons and an informative text about a subject of which there are still only a few worthwhile first hand accounts – repression and resistance in British prisons. Available from Leeds for £2.50 (plus 50p postage)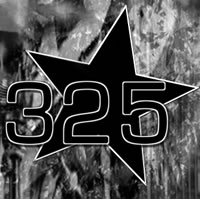 Last up is issue 9 of 325 magazine, released this month. Love it or hate it, this 'insurgent zine of social war and anarchy' is impossible to avoid. Packed with articles from groups and individuals involved in struggles, including many facing courts or already in prison, the zine reports from the frontlines in many locations in Europe and beyond. The combination of 325's zine, website and distro represents a massive resource, with many publications available as online pdf downloads. Contact 325 for a paper copy of issue 9, or download it here – large pdf.