Being sent to prison is shit, even worse you are now a captive of one of your worst enemies, the state, so avoid it if you possibly can. But every day more people are being sent to prison, increasingly as a result of the ongoing social conflict between the bosses & politicians, and the rest of us.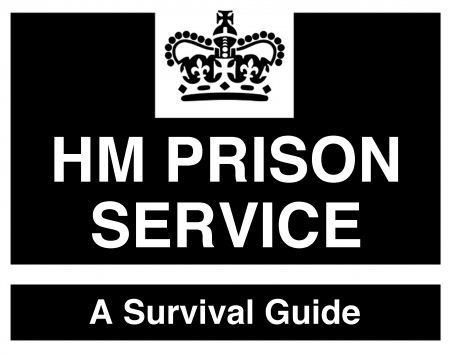 Unsurprisingly therefore, the last year has seen a large growth in the number of 'political activists' imprisoned, as the state tries to intimidate our social movements. But don't let the bastards grind you down. Be prepared.
Read these guides, but remember they are only guides, not the 'law', and the rules for courts and prisons do change all the time, often on the whim of those in authority. Read on:
Preparing for Prison (pdf) – a short guide for anyone who may be sent to prison, written by 2 anti-fascists sent down for 21 months in summer 2011.
The Partners' Guide to Prison (pdf)  – written by the partners of some of the anti-fascists sent down in the summer of 2011. This is a guide for the partners of male prisoners, and whilst some parts will apply to the partners of female prisoners, note that womens prisons can be quite different.
HMP – A Survival Guide (web link with pdf & other info to download) – a useful 28 page guide written by a former male prisoner. Please note that decisions & behaviours of different prisons do vary, as every prison governor treats their prison like a personal fiefdom. So remember – never trust a prison governor, nor a screw!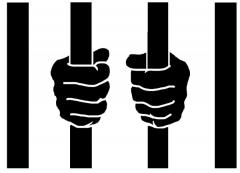 Some other useful links for people facing (or in) prison, and their families & friends:
Women in Prison – supports and campaigns for women prisoners and ex-prisoners. Advice line 0800 953 1025
Prisoners Advice Service – provides free and confidential legal advice & caseworking for all adult prisoners. Helpline numbers 020 7253 3323 or 0845 430 8923
Inside Info – this website guide is a vital source of useful information, and is designed to help prisoners, their friends and family members. Produced by the Inside Times prisoners' newspaper, it provides detailed info on each prison – prison regime & visiting info, prison rules, facilities at each prison, and much more.
Prisoners' families helpline – offer information and support from arrest through to release and beyond. Helpline number is 0808 808 2003
Action for prisoners' families – works for the benefit of prisoners' and offenders' families.
Campaign against prison slavery – fighting to end forced labour in prisons. News and comments about prisons & forced labour schemes, with excellent links section.
If you can – stay free!