via Autonomous Action/Moscow ABC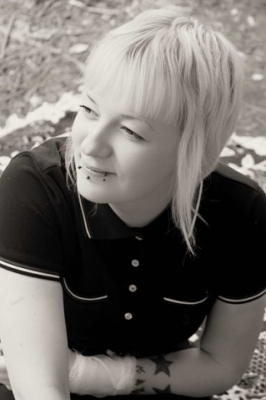 27th of June 2013, arrest of Irina was prolonged until 2nd of October. She was arrested 2nd of July 2012, so now Irina has already spent more than one year in prison without a court! Arrest of Irina was prolonged due to dubious claims of her alleged "victims" that they still have not acquintanced themselves with the results of the investigation.
Irina is accused of having taken part to an armed assault against a Nazi concert in Moscow club "Barrikada" the day she was arrested. She has been charged with three felonies, including "hooliganism, committed by a group and with a preliminary intent" and "involving minors to a felony hate crime", as one of the persons arrested with her was 17 years old at the moment of the arrest.
Irina was arrested just few days after her graduation from the Journalist Faculty of the Moscow State University. She needs a medical care for her hand, as she was stabbed by Nazis during a fight in 1st of May of 2011, but in remand prison she may not receive proper medical care.
During the remand court session of 27th of June, Irina was strong and showed that system is not about to crush her.  She is also not in a need of material support. However moral support is necessary, full year of remand prison is hard for anyone and  during the investigation she has been betrayed by some of her former comrades.
You may write to Irina to address:
Irina Antonovna Lipskaya, k. 308
SIZO-6 "Pechatniki"
ul. Shosseynaya 92
109383 Moscow Russia
But note that letters in English are seldom accepted in Russian prisons, so if you do not have a chance to write in Russiam (i.e. by using simply phrases and translating them by google translation program), just send photos and postcards.