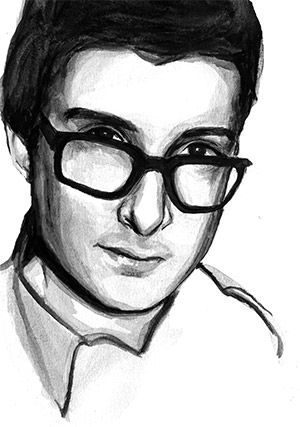 Jerry was taken into custody of US marshals today at 4:18 PM. Throughout his hearing, he did not answer any questions; he remained silent the entire time.
Over a hundred people showed in support of Jerry. The court room was packed, and he knew as he was taken by the marshals that we support and love him. The crowd yelled out their support for him as he was escorted out of the room.
Jerry asked that we release this statement to his supporters after his incarceration:
By the time you read this, I will be in the custody of the United States government for continuing my refusal to cooperate with a federal grand jury. This is the right thing to do.

I continue to believe that the government is using this federal grand jury in an abusive manner to force me to divulge information about my political associations and social networks.

If we mean what we say when we talk about radical politics, then we do not participate in witch hunts, inquisitions, or the assembly of black lists. As an individual, I will not lend legitimacy to government brutality and intimidation; I will not be used. As an anarchist, I will summon the courage to be stronger than the forces of the State's all-too-real repression; I will not break.

Your show of truly powerful support has done nothing but strengthen my resolve in refusing to cooperate. We must not let ourselves be isolated by the government's heavy-handed tactics. We must not give the state that last inch it tries to break in every one of us.

With Love, with Dignity, in Solidarity

Jerry Koch
If you haven't already, please sign up for a recurring donation so that we can ensure that Jerry has immediate access to his commissary and will be able to be in touch with his loved ones.