Our Prisoner Support list for July 2010 is now available as a pdf: prisoners list_JULY 2010
Have a good look, and feel free, because you are, to write to and otherwise support a prisoner or two. The list contains many links to further information, as do the links to the right of this blog's front page. Please use them.
We are not holding our regular monthly letter-writing this Wednesday, 14 July, partly because many of us are away/unavailable. However those that remain will be supporting this meeting instead, at 7.30pm, at Kebele social centre….
Info tour about US anti-war activists imprisoned in Iran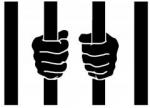 On July 31, 2009, Sarah Shourd, Shane Bauer, and Josh Fattal – were arrested at the border of Iran. After nearly a year, they are still being held without charges, without a single visit from their lawyer, under allegations of espionage. The families still have no idea when they might be released.
A fourth member of the group, Shon Meckfessel narrowly avoided imprisonment himself and is kicking off a thirty city European tour in Bristol to publisise their situation and to call for their release. Shon will be speaking about the three activists, their work and their current situation at 7.30pm, Wednesday 14th July, at Kebele Social Centre, Robertson Rd, Easton, Bristol BS5 6JY.
Background info is on their support website, and more meeting info is here. Come along to what promises to be a fascinating evening.
PDF poster: Info tour poster