The Bristol ABC blog has been quiet the last 8 weeks, whilst Bristol has been very rebellious and making national headlines. We've not exactly been away, but lack of people to do the work has meant the blog hasn't been maintained as we'd like it to be. In fact those of us who have been around and about and healthy have been very busy locally, including helping out with legal and prisoner support. We'll be trying to keep the blog upto date from now on, and we have a pile of info and news to pass your way.
Stokes Croft
Whilst Stokes Croft is actually just a fairly short street to the north of the city centre, it has become known as an 'area' that extends north, west and east into surrounding streets and neighbourhoods.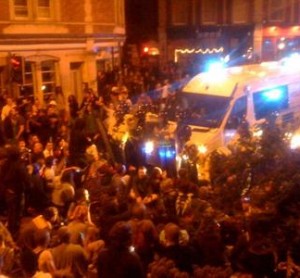 On April 21/22 and 28/29 it was the scene of some fairly serious resistance to a police invasion and attempts at repression, events that have been heavily reported on Bristol Indymedia, and the local corporate press, and nationally. Whilst some saw it as just opposition to Tescos locally, in fact it was much more than that. Such high profile resistance does come inevitably with a state and media crackdown afterwards, with at least 50 arrests so far, and the need for some serious defendant solidarity.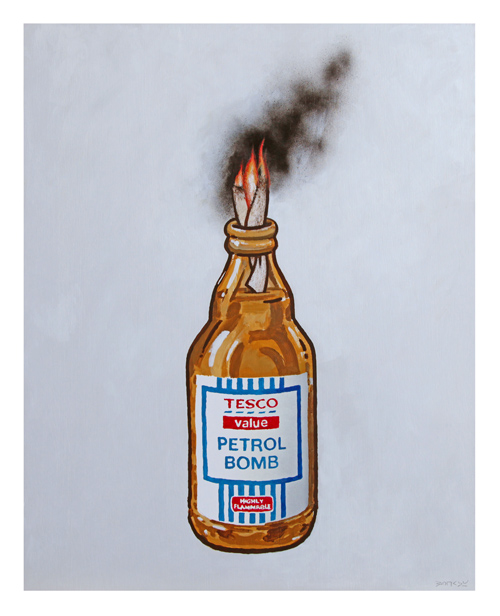 Tension in the area has continued ever since. The graffiti artist Banksy produced a provocative post-riot poster that divided opinion. Strong rumours that the Bristol anarchist bookfair on Stokes Croft on 7 May would be attacked by the cops turned out not to be true, as perhaps fearing a third embarassing night out in three weeks kept the cops away? Surprise surprise, no cops meant no trouble, despite some 1500 bookfair attendees and poster buyers in the area. The cops were out in more force 2 weeks later for the Stokes Croft Streetfest attended by some 8000 people, but wore flowers not riot gear, and again things remained chilled. Will they now get down and smoke some weed at the St Pauls carnival on 2 July, or are they praying for rain?
With at least 2 people currently on remand post-Stokes Croft, and more possibly following them to prison, defendant and prisoner solidarity will be needed for the time being. Furthermore, and for once we agree with the cops on this, as the ConDem Coalition's cuts kick in and the economic crisis deepends, expect a lot more urban unrest in the coming months and years.
Ian Tomlinson Inquest
The Coroners Inquest into the death of the entirely innocent Ian Tomlinson, on the fringes of the 2 April 2009 G20 protests in London, announced its decision on 3 May, 25 months after the event. The Inquest Jury decided Ian Tomlinson was unlawfully killed by PC Simon Harwood. The Crown Prosecution Service subsequently announced that Harwood will face criminal charges for manslaughter. Has or will justice be done? We don't think so. All the other cops in the area, and their very senior officers, seem to have been able to walk away from the whole event unscathed, despite clear evidence of police misinformation and a cover up. Its not just a few rotten apples, its a rotten institution. Remember that as the Stokes Croft cases proceed.
The Taunton 2
Are 2 people involved in trying to open a squatted social centre in nearby Taunton to complement the growing anarchist scene in the south west. In highly dubious circumstances they got lifted and charged, but are pushing their case all the way – full details here. They are back in court on 7 July, and deserve solidarity.
UK support & solidarity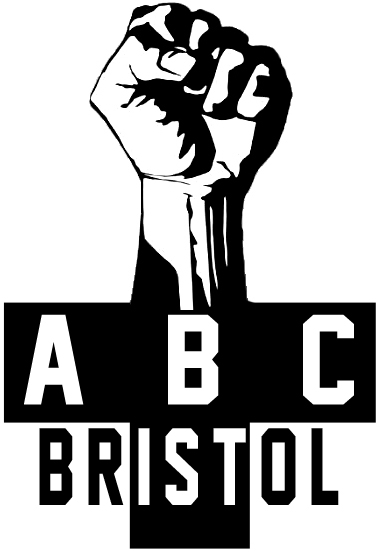 The last 7 months has seen an upturn in the class struggles and resistance to cuts across the UK. With it has come mass arrests. Starting with the student protests last November and December, followed by the mass protest in London on 26 March, the incidents in Stokes Croft, and others small and large but too numerous to mention, total arrests are over the thousand mark. As a movement we need to improve drastically our support and solidarity for arrested and imprisoned comrades, and there are signs we are beginning to do so. Alongside the GBC and LDMG in London, numerous legal & defendant support campaigns are springing up where needed, and many will gather at a national meeting sponsored by GBC on the 18 June. On practical prisoner support we could do a lot more, but its great to see Leeds ABC relaunch with a new website, along with stirrings of other groups around the UK – remember the prisoners, they are inside for us, we must be outside for them.
International
There have been far too many developments internationally to cover them here, but needless to say anarchists and radicals have been at the sharp end of resistance and repression around the world. For news, info and prisoners across Europe and much further afield check out the links to the right of this page – some of which are new. We do have some recent international news and events which we will post up soon.
Prisoner list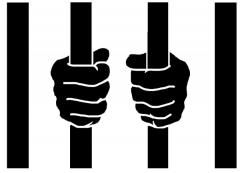 We are working on updating our monthly prisoner list. Because the work involved is large, we will be moving towards a more 'links based' list, with links to other groups in other countries providing greater details in each monthly list. We'll continue to focus on some prisoners in the list, and we hope to have it ready by the time of our next monthly prisoner support letter-writing night – this Wednesday 8 June, from 7pm at Kebele social centre.