solidarity with political prisoners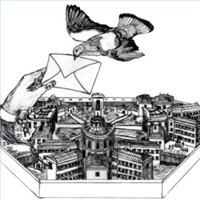 Monthly letter-writing night for people to come along and send cards/letters to people imprisoned for their political activities. These small gestures can be a real boost for people locked up for their beliefs, and an opportunity for you to find out more about their cases/campaigns and prison reality. Whether you just write a short one-off solidarity note, or go on to engage in long-term correspondence…is up to you.

Join us, Wednesday 16 June, 7 to 9pm, at Kebele social centre, 14 Robertson Rd, Bristol BS5 6JY

Bristol ABC provide paper, cards, envelopes and pens (even stamps if you cant afford your own). Plus of course a list of political prisoners across the UK and abroad who welcome support from other politically aware individuals and groups. Whilst ABC focuses on anarchist, radical anti-capitalist and working class political prisoners, we also include other radical activists on our lists, and some social prisoners (prisoners who have become radicalised through struggles in prison after being sent down for non-political reasons). Come along to find out more, and about other prisoner related campaigns.
Our list of prisoners is here: prisoners list_JUNE 2010 or as a pdf here prisoners list_JUNE 2010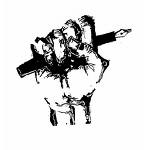 Our blog has featured a number of prisoners recently, including Jock Palfreeman in Bulgaria, Renata Zelazna in Holland, and of course Elijah Smith in HMP Lewes, who all need support. Additionally, longtime prisoner activist John Bowden (see our list) needs more support, as his parole hearing on 29 July currently faces delay due to the inefficiencies of the prison system in preparing his psychological report for the hearing. In his case this may be deliberate. John is asking for letters of complaint to be sent to:
1. Governor Dan Gunn, HMP Glenochil, King O'Muir Road, Tullibody, Clackmannanshire FK10 3AD
Tel: (01259) 760471 / Fax: (01259) 762003 / email: dan.gunn@sps.gov.uk
2. Scottish Prison Service Headquarters, Communications Branch, Room 338, Calton House, 5 Redheughs Rigg, Edinburgh EH12 9HW
3. The Parole Board for England and Wales, Grenadier House, 99-105 Horseferry Road, London SW1P 2DX
Lastly we have the case of Ben Gunn at HMP Shepton Mallet, who maintains the only blog by a serving prisoner, which is very well worth reading. Ben has served 30 years now after originally getting life with a 10 year tariff. His parole hearing in late May was adjourned for further reports, including one on his blog. Do read his blog!